Since Google Chrome is the widely used internet software, it is also the main target of cyber criminals when unleashing their adware. In recent years, there have been so many complaints of browser hijacking issues, which involves Chrome browser users. Unfortunately, most victims are not aware of its origin and never remember how it manages to enter the computer. They are unaware that nearly all of these browser hijackers, including host adware, are bundled to freeware they have acquired from distrusted sources.
If your Google Chrome browser keeps on showing signs of browser hijacking issues and want to restore previous preferences, please execute the following steps.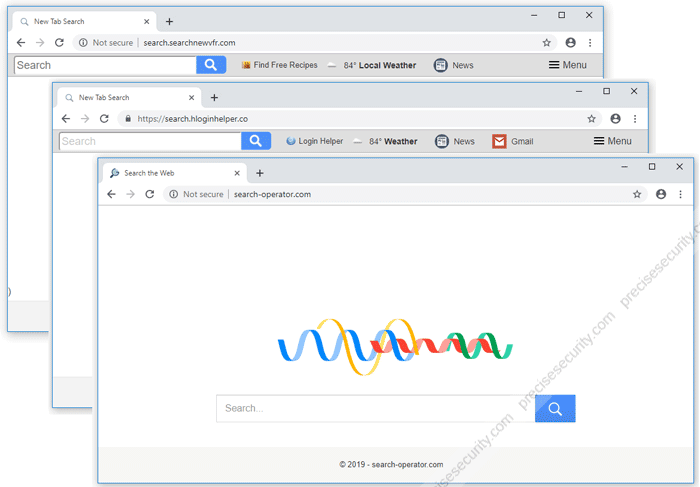 Procedures
Most browser hijackers are enforce by relevant adware or potentially unwanted application (PUA). Therefore, to stop this annoyance, we will teach you on how to properly delete malicious extension from Google Chrome browser and configure homepage and search settings.
Deleting the Browser Hijacker Extension
1 Open Google Chrome.
2 In the address bar, type the following and press Enter on keyboard: chrome://extensions
3 You will now see Google Chrome's Extensions window.
4 Usually, Google Chrome has empty Extension, unless you have installed other base on your preferences. Also on this area, you can find the item provided by adware. Click on Remove button to delete it from Google Chrome.
5 Most of the time, removing the main adware will stop the browser hijacking from Google Chrome. But there are also instances that there is separate search extension. Look for unknown search extension and remove it from the browser.

Manually Setting Startup Page
These steps are just optional if the procedure above did not help in getting rid of the browser hijacker.
6 Back at Google Chrome browser, type the following strings in the address bar and press Enter on your keyboard: chrome://settings
7 To remove unwanted address from start-up and new tab pages of Chrome, you need to reset the default home page settings. Scroll down to 'On startup' and choose 'Open a specific page or set
of pages'.
8 Hover your cursor to unwanted web address and click More Actions (3 dots). Click on Remove from the choices to delete browser hijacker from homepage and start-up settings.
9 To assign your preferred startup website or URL, please add it by clicking on 'Add a new page' and input your preferred web address to be the default homepage.
Managing the Default Search Engine
10 Scroll up to Search Engine area and click Manage Search Engines…
11 Hover your cursor to Google.com search engine and click on More Actions(3 dots). Choose Make Default from the selection.
12 Next, you have to get rid of unwanted search engine. Select browser hijacker and click on More Actions (3 dots). Then, select Remove from the list.
13 When done removing unwanted search engines, please restart Google Chrome browser.
Tutorial Video